A new study finds that religiosity in Poland increased in areas dominated by government controlled populist media and decreased where alternative media was dominant. The study, conducted by Seyhun Orcan Sakalli of King's College, London, and presented in a paper at the recent meeting of the Association for the Study of Religion, Economics, and Culture at Harvard University, was conducted against the backdrop of the emergence of the populist government in Poland in 2015. The government took control of much of the media, using it for propaganda, with TVN television as its main channel for airing populist and Catholic views. Polska TV represents a more liberal viewership, airing news more critical of the Catholic Church, such as coverage of the priest sex abuse crisis.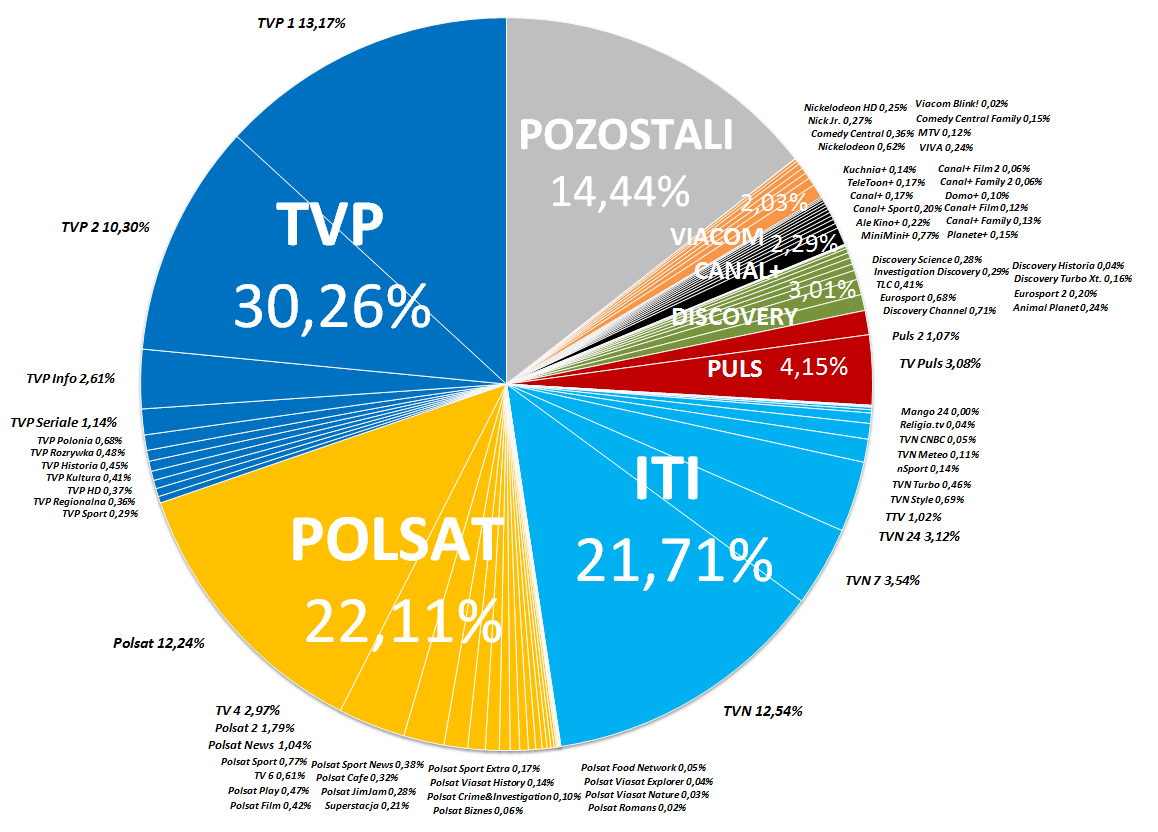 Shares in the television market in Poland in 2013 (source: Truszek, Wikimedia Commons).
Sakalli looked at areas of the country where each network had the most viewers and found that religious participation increased in places where TVN was strong and there was no alternative media, while decreasing in areas where Polska TV was dominant. Sakalli said that in general secularization had been gradually increasing in Poland before 2015, but there has been a reversal in these areas of populist media coverage. To test the relationship between the media and religiosity, Sakalli ran an experiment where subjects were exposed to both populist and independent media, which featured videos critical of the church. Those exposed to the independent media decreased their trust in the church and reported lower donations and participation in Mass. The experimental effects were strongest among rural populations, he noted.