While many congregations have been struggling to manage the challenges of meeting in-person while retaining an online presence, the online Jewish magazine Tablet (April 6) reports that synagogues have been particularly adept at such a balancing act. Ron Wolfson and Steven Windmueller write that there has been a revolution in synagogues since the Covid pandemic, more dramatic than in Christian churches, which had invested heavily in both television and online formats prior to it. Like other congregations, synagogues struggled to move their services online in 2020, with attendance being at first mainly restricted to local members. However, as "individuals became aware of the online programming of hundreds of congregations, the opportunity to 'dip in' to these offerings captured the imagination and participation of a multitude of those people already connected to a congregation and many who were not." By the High Holidays of 2020, many synagogues online were surprised by the logins they saw of people from around the world. Central Synagogue, a large Reform congregation in New York City, had 250,000 livestream viewers on all its platforms during Rosh Hashanah in 2021,while Temple B'nai Israel in Alabama, a small unaffiliated congregation of 40 households, reported 100 to 200 people watching every livestreamed service, including some from as far away as England and Mexico who had become members.
The majority of these congregations have continued holding online services as their in-person services have resumed, and a challenge has been figuring out how regular online participants can be connected to the synagogue. Some congregations have simply extended membership options to these worshippers, offering the standard dues for joining, while others have given online viewers membership privileges on a sliding scale for access to digital platforms. Central Synagogue calls its online viewers "The Neighborhood" to denote this new kind of membership and community. Some synagogues, such as the prominent B'nai Jeshurun, already had a special out-of-town category of membership before the pandemic (mainly for former members and snowbirds) that they applied to online participants. Donations increased in all the congregations Wolfson and Windmueller studied, and in all of them they found that both members and leaders had positive views of the online transition and were enthusiastic about continuing their virtual expressions post-pandemic. Online members consider a particular synagogue they regularly log on to as their community, saying that they feel the same or even a greater sense of intimacy compared to worshipping in-person. But one rabbi said he didn't want his prominent synagogue becoming a Walmart-style congregation, detracting from the efforts of smaller synagogues.
(Tablet, https://www.tabletmag.com/sections/community/articles/rise-of-online-synagogue)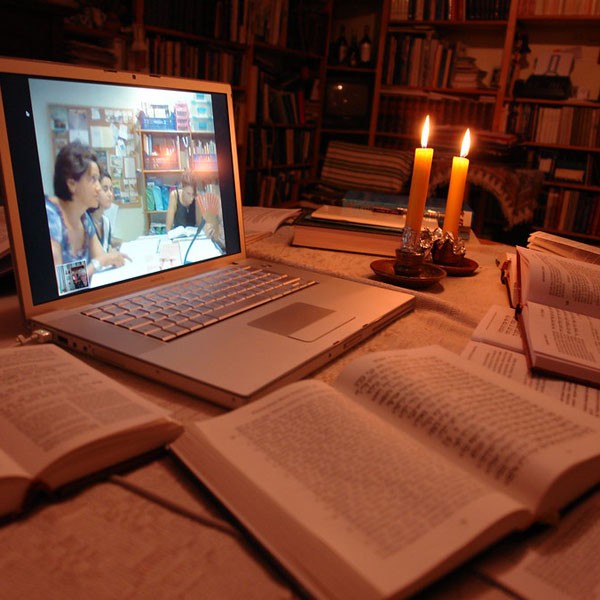 Source: Jewish Federation in the Heart of New Jersey.