Even though there have been over 100,000 gay weddings since the Supreme Court legalized same-sex marriage last year, these ceremonies are still relatively rare events for most clergy. Only 11 percent of Protestant senior pastors are being asked to perform such ceremonies, according to a survey by Lifeway Research. As might be expected, more liberal, mainline clergy were three times more likely to have been asked to conduct a same-sex marriage than their evangelical counterparts. Those pastors 55 and older (14 percent) are twice as likely to have been asked to perform these ceremonies than younger ones. Baptist pastors (1 percent) are the least likely to say they were asked to conduct same-sex weddings, while Presbyterian/Reformed pastors (26 percent) are the most likely. The survey of 1,000 Protestant clergy also looked at the roles of LGBT people in churches and found that 34 percent of the pastors said that such members were excluded from such service, while 30 percent said that they could serve in any capacity in the church.
(Lifeway Research, http://lifewayresearch.com/2016/08/18/same-sex-church-weddings-lgbt-serving-in-church/)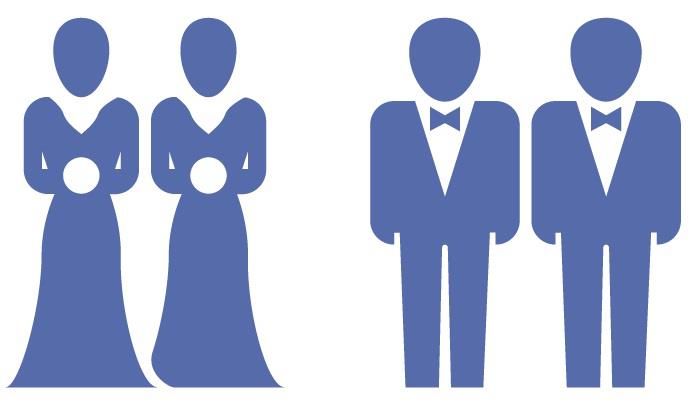 A new survey of transgender people finds that they are strongly unaffiliated yet rate high in spirituality. J. E. Summerau and Ryan Cragun of the University of Tampa and Lain A. B. Mathers of the University of Illinois at Chicago presented the preliminary study at the late August conference of the Association for the Sociology of Religion in Seattle, which RW attended. The researchers conducted a survey of 405 transgender people and found 13 percent identifying as Christian, 35 percent as non-religious, 28.4 percent no response, 9.1 percent as Pagan, and 6.2 percent as Muslim. As for upbringing 42.5 percent were raised in Christian homes. Summerau, Cragun, and Mathers find that even if their rate of religious belonging is low, the respondents reported high rates of spirituality.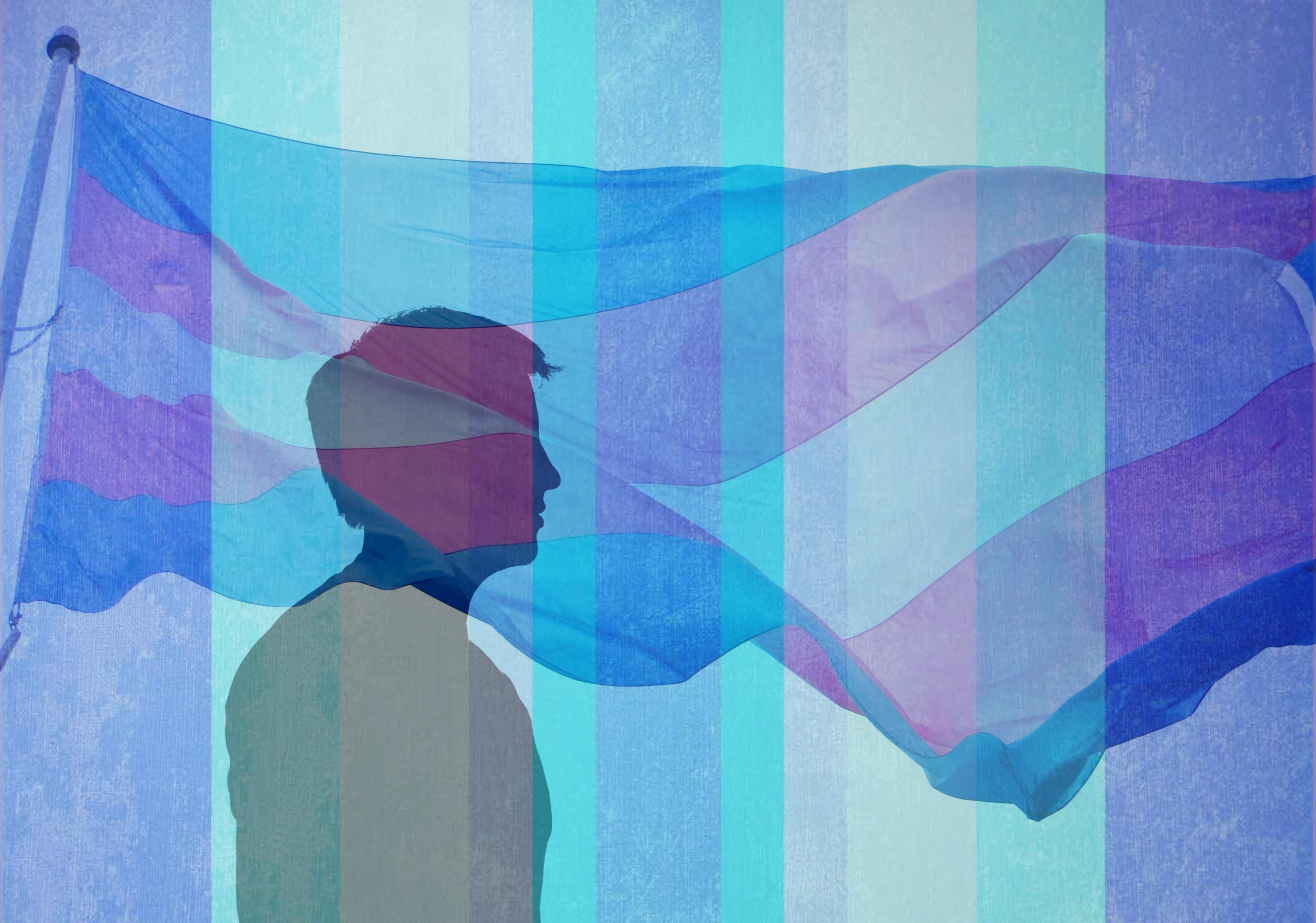 Despite commitments to social "diversity" and students' self-exploration, a study of campus culture found that an elite American college tended to stifle such religious exploration and expression and encourage students to keep their beliefs hidden, as much by their classmates as their professors. Kateri Boucher and Jaime Kucinskas presented a paper at the recent Association for the Sociology of Religion meeting in Seattle, which was based on interviews with faculty, students, and administrators. Boucher and Kucinskas found a "stark discrepancy" between students' public and private expressions of religiosity and spirituality. Most campus community members held that the campus atmosphere was not particularly religious or spiritual. Yet three-fifths of the randomly selected respondents identified as spiritual, religious, or both (and three-fourths of the non-religious reported having spiritual experiences). Researchers also found that 75 percent of the graduating seniors reported a specific religious affiliation.
A sense of stigma religious students felt both in the classroom and out fed this division between private and public, leading them to keep their faiths hidden or private. In fact, it was the party scene on campus where religious students felt the most marginalized, alienated, and judged. In academic life, both religious and non-religious students felt pressure to be an "engaged" member of the prestigious college where the assumption was that there was an implicit conflict between religious faith and scientific rationality. In their concerns, most religious students didn't feel supported by administrators, despite a mission statement supporting pluralism and self-discovery.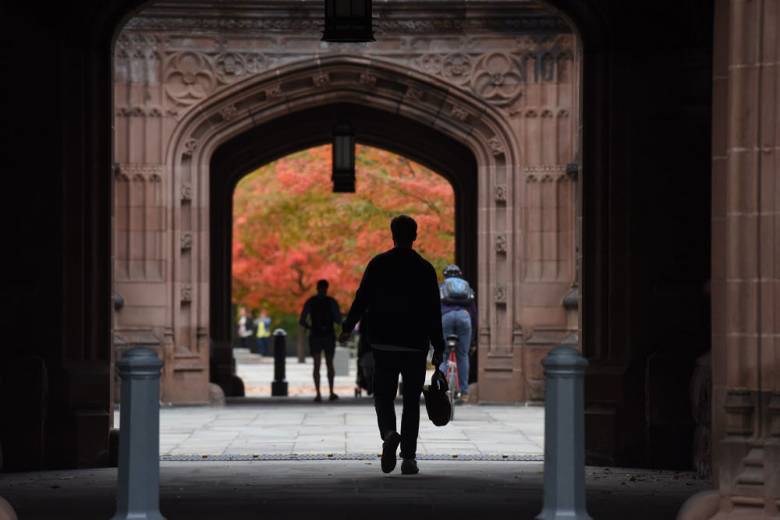 Non-Catholic clergy have seen a significant growth in their incomes, according to a recent study of clergy compensation. In his blog Ahead of the Trend, David Briggs cites a study by sociologists Cyrus Schleifer and Mark Chaves based on Current Population Survey data from 1976 to 2013 showing that in their inflation-adjusted wages, non-Catholic clergy earned $4.37 more per hour in 2013 than they did in 1983. Such an increase is more than double the wage hike of the average worker with a college degree; clergy are gaining ground financially faster than more than nine in ten Americans with degrees. Briggs notes that it is difficult to compare wages between clergy and non-clergy because the former profession includes such benefits as housing allowances or church provided housing.
There is considerable variation in the earning levels of clergy based on the locale and size of the congregation, with Catholic clergy earning half as much as other ministers and pastors. Briggs adds that Current Population data from 1983 to 2002—a period when occupational measures allowed more comparisons—showed that non-Catholic clergy earned 32 percent less than other Americans with college degrees. The 35 highest-income occupations in the U.S., from investment bankers to physicians to engineers, are running away from everyone else. But excluding those professions, the income gap between clergy and other college-educated Americans is shrinking. (Ahead of the Trend, http://blogs.thearda.com/trend/)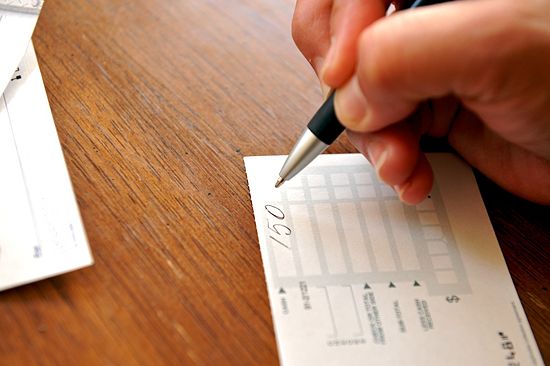 Religion does seem to matter when it comes to citizens' views of the use of force by police, according to a study by Quintin Williams of Loyola University. In a presentation at the meeting of the Association for the Sociology of Religion in Seattle, Williams analyzed the 2014 General Social Survey specifically on questions of whether respondents approve of a number of police actions, including striking a citizen in custody, force being used on a suspect escaping custody, and harassment during questioning in cases dealing with murder and less serious crimes. Williams found that Black Protestants, Catholics, and other members of minority religions are less likely to support such actions while mainline Protestants and Jews were more likely to approve of them. Yet in cases of murder, it was the Catholics, non-whites, and minority religions that were more likely to approve of such uses of force by police. Williams found that those who proselytize others were also more likely to approve of such use of force (in both murder and other crimes).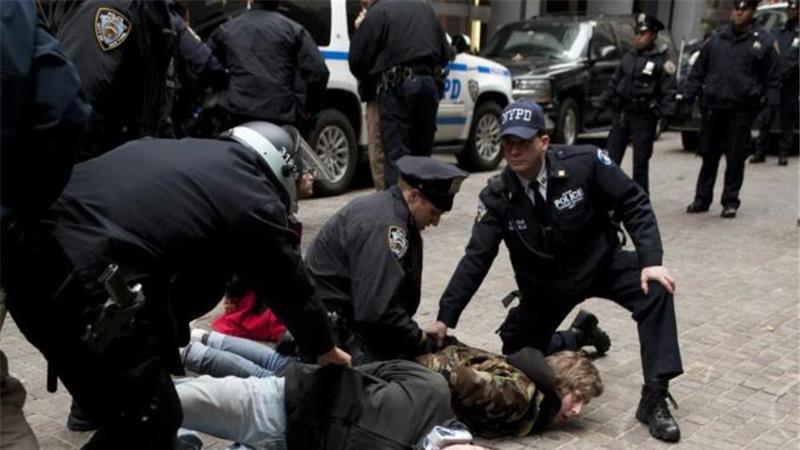 Pagan groups have raised their public profile in recent years, but members still feel stigmatized and harassed for their beliefs and practices, writes sociologist Gwendolyn Reece in the current issue of the Neopagan studies journal The Pomegranate (18.1, 2016). In a survey of 3,318 members of Pagan groups, few (0.7 percent or 22 people) reported having been the victim of a violent hate crime due to their Pagan identity. Yet the reported fear of violent hate crimes, as detected in perceptions of risk, is far greater, with 31.9 percent (1,060) believing it likely or very likely that they might experience such a crime as a result of their Pagan identity. Reece notes that this high prevalence of fear of violent hate crime is likely related to the more common frequency of receiving threats or being intimidated in public, which was reported as a past experience by 22.6 percent (749) of the respondents, combined with the likely effect of stories of harassment being shared among the Pagan communities.
Fears about harassment from law enforcement were fairly prevalent, with 29.4 percent (974) of the sample considering it likely or very likely that they will face some form of harassment by such officials. Receiving threats or being intimidated by members of a former religion or current non-Pagan faith was reported by 21.9 percent (725) of the participants. Of the 725 who have been the victims of threats or intimidation from a former or current non-Pagan religion, 25.9 percent (188) departed from a fundamentalist or evangelical form of Christianity. Of the sample, 43.7 percent (1,450) of the participants said that they do not hide their religious practices from people, while 56.3 percent (1,868) hide their practices in at least some areas of life.
(The Pomegranate, https://journals.equinoxpub.com/index.php/POM/issue/current)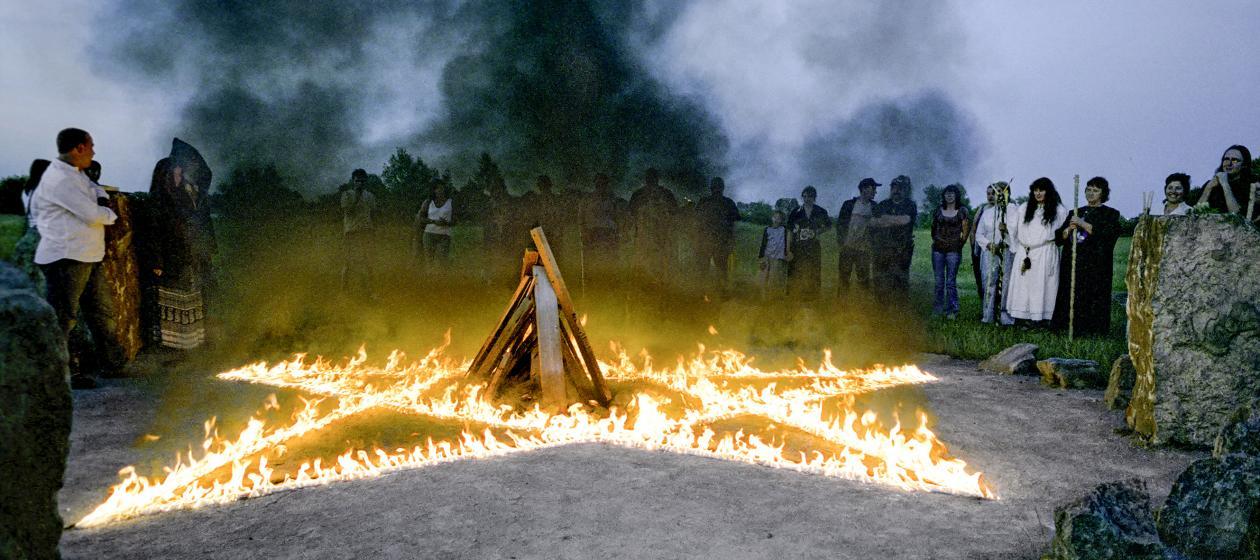 Recent statistics from the Association of Theological Schools (ATS) confirm the two-decade long trend of evangelical Protestant seminaries drawing the largest share of students seeking training for church ministry. Writing in the Aquila Report (August 4), Chelsen Vicari notes that the ATS figures only account for full-time seminary student enrollment, though that is the most stable measure of seminary size and thus "accurately represents institutional attainment." The evangelical Fuller Theological Seminary ranks largest with 1,542 full-time students during the 2015-16 academic year, followed by Southern and Southwestern Baptist Theological Seminaries, with 1,438 and 1,356 enrollments, respectively. While all of the ten largest seminaries are evangelical Protestant, half of those schools are affiliated with the Southern Baptist Convention. Five of the six largest seminaries associated with the SBC are among the top ten largest in the country. There has been little fluctuation among the list of the top ten schools—only Reformed Theological Seminary (of the evangelical Presbyterian Church in America), Princeton Seminary (Presbyterian Church, USA), and the United Methodist Church-affiliated Candler School of Theology fell off the list between the 1995–96 and 2015–16 academic years.
(Aquila Report, http://theaquilareport.com)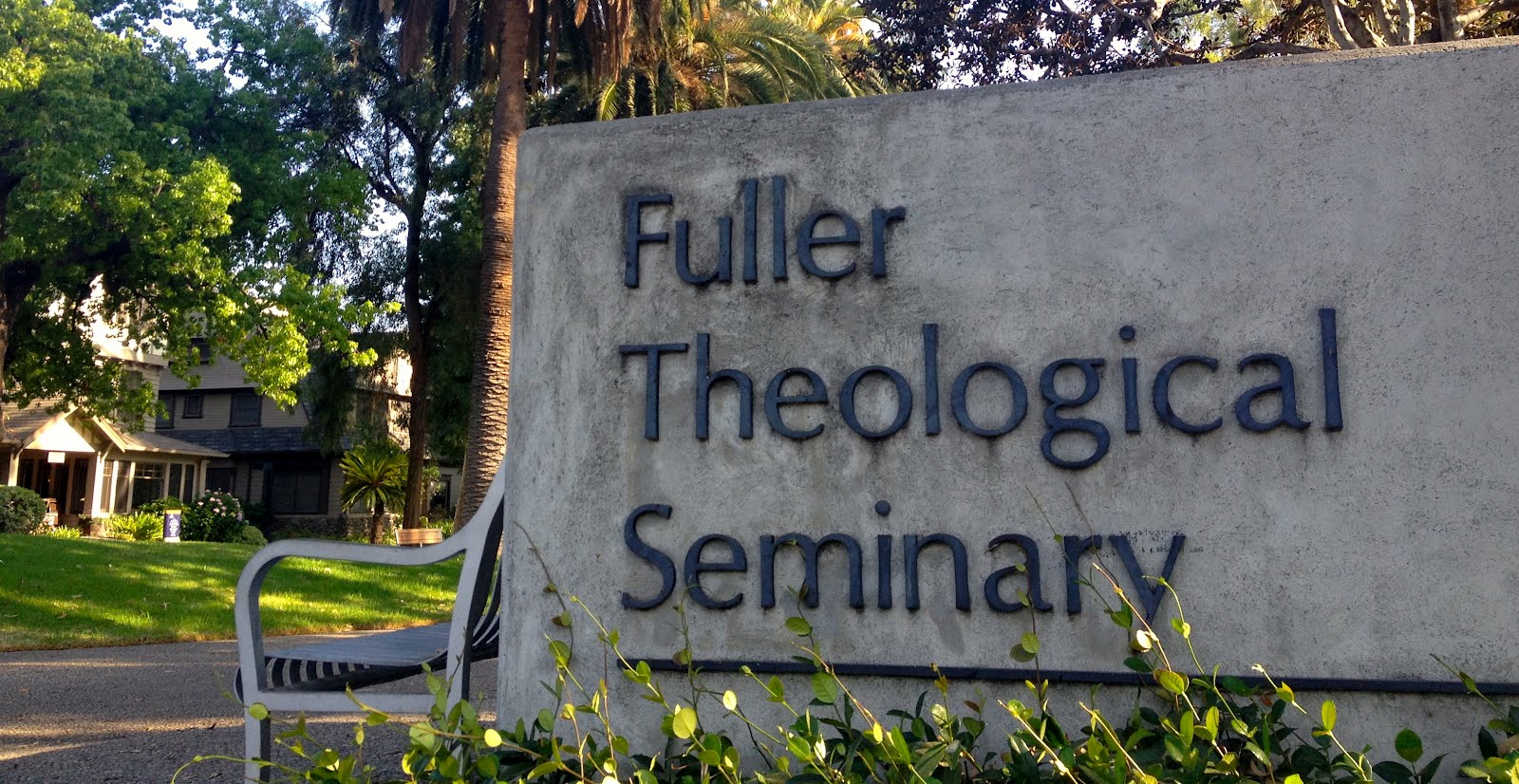 A new analysis of church planting research in Europe and particularly the Netherlands suggests that these new churches are significantly better at drawing the unchurched than established churches. The theory that new churches attract non-Christians and other unchurched people more than established churches has been generally accepted in the U.S., but it has faced a harder sell in secularized Europe. But now with even older mainline churches investing in church planting in Europe, there is growing evidence of growth among new churches as compared to older ones, write Stefan Paas and Alrick Vos in the International Bulletin of Missionary Research (July). The researchers look at previous research in Germany and England and find that in the case of the former, it was not clear that new churches did significantly better than established churches in drawing the unchurched. In England the results were better. What is called the Fresh Expressions movement of church plants does show effectiveness in reaching the unchurched and "de-churched" (those with some church background who had drifted away from attending): for every one person sent out to be part of a Fresh Expressions church, there are now two and a half more people, with attendees consisting of 25 percent long-time Christians, 35 percent de-churched, and 40 percent unchurched. The problem was that 40 percent of the attenders were less than 16, and there was no way to distinguish believers from attenders, since Anglicans just count the latter.
Paas and Vos analyze a study of church planting efforts in three Dutch denominations (which was initially conducted by Vos), arguing that this data is the most precise and reliable in evaluating church planting in Western Europe in that it compared new churches with established ones. They find that the church plants registered a conversion rate 4.7 times higher than that of established churches. The same pattern is seen in the de-churched or returnees. Even excluding the most successful church plants and comparing the remaining plants with the most successful older churches still produced a conversion rate 5.7 times higher. To test whether the number of newcomers is proportioned differently when new churches are planted, thus taking a bigger piece of the same pie, Vos controlled his data—though just for one denomination— on these variables and found that the church plants still increased the evangelistic returns of this church body. As for the reasons for this contrast between established and new churches, Vos found no significant difference between their theological stances. It is more likely that location (older churches are in areas of stable or declining population numbers), the stronger evangelistic focus of church plants, and the entrepreneurial style of church planters are factors in such growth. They conclude that while the figures do not indicate a great revival through church planting, they do show that "conversion church growth" is possible in Europe, providing "an antidote to the belief that we are facing a culture of inevitable decline."
(International Bulletin of Missionary Research, http://internationalbulletin.org/index.html)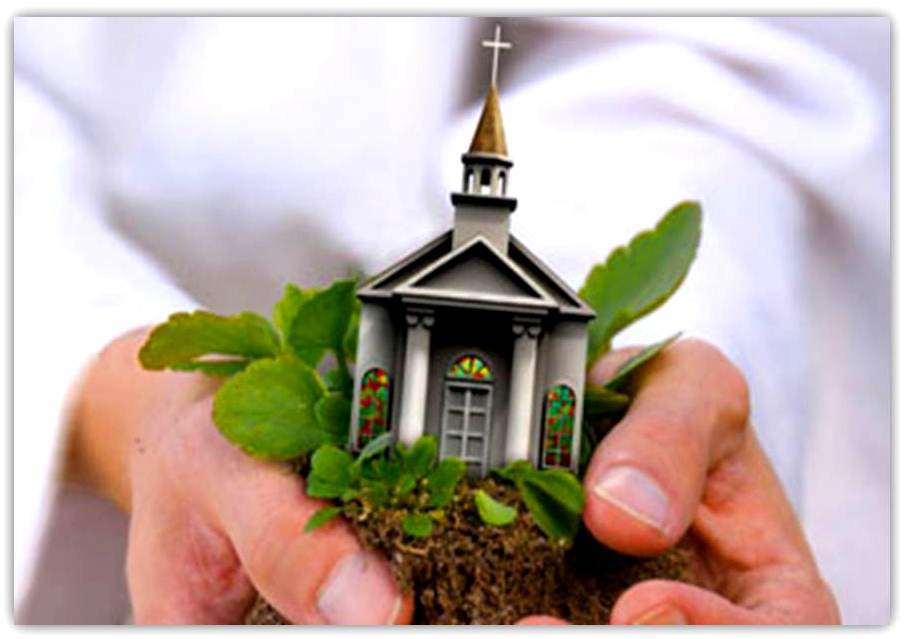 Religious nationalism is increasing in places as different as Canada and Russia, and its growth doesn't seem to be weakened by increased levels of societal trust and happiness or social development and prosperity in the way that religiosity is, reports a recent study by David Barry of the University of Wisconsin-Stevens Point. Barry, who presented a paper at the recent Seattle meeting of the Association for the Sociology of Religion, which RW attended, used data from the International Social Survey Program, national identity wave, (2013) and the World Value Survey on institutional trust to look at the growth of religious nationalism. He found that while religiosity is stagnant in ex-communist countries—except in Russia—ethno-religious identity is increasing significantly. In countries where the marriage between religion and nationality has increased but religious identity has not, there were also robust rates of national development, "ontological security"—or happiness— and feelings of certainty, pride, and trust, except for Hungary. Some secularization theorists often relate these measures of security and development with lower rates of religiosity, but it is the opposite in the case of religious nationalism, according to Barry. He also noted that similar increases were evident in countries as different as Canada and those in Central America.