Religious affiliation, or the lack of it, is one factor driving the Democratic primary vote, according to recent surveys. A study from the Pew Research Center finds that Joe Biden remains the first choice for Protestants and Catholics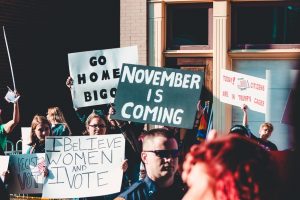 while Bernie Sanders and Elizabeth Warren are drawing the unaffiliated. No candidate was found to have majority support from any of the large religious groups, and many voters still say they are undecided. The surveys were taken during the Iowa caucus and right before the first-in-the-nation primary in New Hampshire. Black Protestant voters tended to choose Biden as their first choice (44 percent)– a preference that the former U.S. Vice President is banking on as the race moves to South Carolina– but even among this group, 30 percent remain undecided. The unaffiliated were more likely to say they would vote for Sanders while atheists and agnostics more often chose Warren.
While Pete Buttigieg has been the most vocal about his faith, only five percent of fellow Protestant and four percent of Catholic voters said they would vote for him. Exit polling during the New Hampshire primaries showed that among voters who regularly attend religious services, Klobuchar was the most popular of the Democratic candidates (30 percent), followed by Bernie Sanders (16 percent), Pete Buttigieg (16 percent), and Joe Biden (13 percent). Warren fares far worse with religious voters, picking up only seven percent of those who attend religious services once a week or more. Klobuchar attends a congregation of the United Church of Christ and gained attention among religious voters recently for being the only Democratic candidate to claim she favored expanding the party tent to make room for pro-life Democrats.
(The Pew article can be downloaded here)
Religiously non-affiliated Americans are further to the left than the affiliated, but they are also less politically interested and active than both the affiliated and atheists and agnostics, according to a study by Phillip Schwadel in the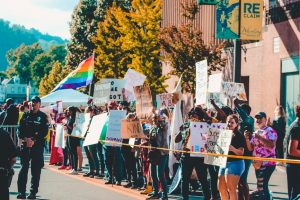 Journal for the Scientific Study of Religion (online in February 2020).  The unaffiliated has remained an ill-defined category in politics, but they have been generally thought to be more liberal than the affiliated. Schwadel uses data from the Pew Research Center's American Trend Panel (wave 23) and confirms that religious nones are more liberal than religious-affiliated and are more likely to be Democrats. Yet the non-affiliated represent a "softer secularism" than atheists and agnostics, as they are more likely to support the Republican Party.  Schwadel also finds that nones tend to be more politically apathetic than both the affiliated and the atheists and agnostics further to their left.
(Journal for the Scientific Study of Religion)
New studies of "Generation Z " finds that they are similar in religious makeup to their older millennial sisters and brothers and are thus likely to continue the trend of nonaffiliation with religious institutions, though the growth of this trend may be slowing, according to the blog Religion in Public (February 8, 2020).  Melissa Deckman looks at new data from a 2019 survey, which was not a purely random sample but was designed to be representative on the demographics of Generation Z, and then compares it with findings from a 2016 survey of Millennials. She finds that the percentage Gen Z Americans who identify as religiously unaffiliated is similar to the Millennials (both at around 38 percent). Gen Z attendance rates (as far as frequency of attendance) are also somewhat close to Millennial rates,  with 45 percent rarely or never attending. Decker did find, however, a jump in the rate of Gen Z non-attendance patterns, with 2014 Pew data on Millennials finding that only 35 percent said they rarely or never attended.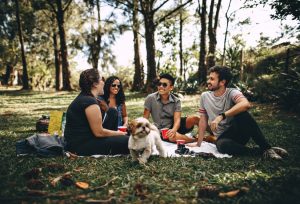 In a follow-up article to Decker's on . the same blog (February 8), Paul Djupe and Ryan Burge look at data from the General Social Survey GSS), 2018 Cooperative Congressional Election Survey (CCES), and the recent release of the Voter Study Group Panel (VSG), confirming her . finding that the rate driving up nonaffiliation has slowed to a crawl. The rate of non-affiliation has been accelerating with each generation starting in 1994, driven by a mix of weak parental religious socialization by parents, scandal and reaction against politics in religion. "These older generations are still experiencing some secularization…but not nearly as rapidly as the young. From this evidence we expected the rate of being a none among Gen Z might be even higher, leading to a bump above Millennials. The small sample from the GSS, however, suggests Gen Z is not outpacing Millennials and may have even fallen behind," Djupe and Burge write. They look at the CCES and VSG and found a similar pattern of non-affiliation growing with each generation and then slowing to the point where Gen Z is no more unaffiliated than the Millennials. Another article by Joseph Baker on the blog (February 15, 2020) cautions that claims of a "religious rebound" are premature. The non-affiliated Gen Z has a greater percentage of non-theists and are less certain in their beliefs about God than Millennials. While Gen Z are at an age of considerable flux and subject to life-cycle effects, Baker notes that Millennials showed less doubt and lower rates of non-theism when they were at that age.
Although most corporations have established wide-ranging diversity programs and statements, religious diversity continues to trail behind other diversity classifications, according to a new report from the Religious Freedom & Business Foundation.  The report is based on an analysis of the online diversity and inclusion landing pages of Fortune 100 companies and their related Employee Resource Group (ERG) data. The study finds that religion receives less attention in these diversity statements and resources than race/ethnicity, women/gender, sexual orientation, veterans/military, disability, age, and family. The foundation's analysis finds that religion by less than half (43 percent) of company diversity homepages, with 57 of the Fortune 100 currently making no reference to religion or faith.   Of the 43 companies that do make a mention of religion, about half of those only make one mention of it, usually as a "boilerplate non-discrimination statement." When looking at the Employee Resource Groups that these companies sponsor, only about one in twenty deal with religion or faith in any way. The top "religion-friendly" Fortune 100 corporations include Alphabet/Google, Intel, Tyson Foods, Target, American Airlines, Apple, Dell, American Express, and Goldman Sachs. The study found that companies that focus on religious diversity also scored higher on other types of diversity and inclusion.
(The study can be downloaded here)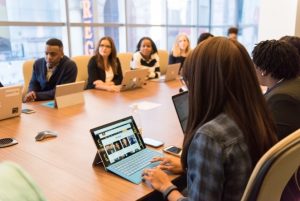 A study of alumni from Christian, public, secular private, homeschooling, and classical schools finds the latter form of schooling was the most effective in their maintaining Christian beliefs and practice after graduation. Classical schools can be secular or Christian, but they share a method of education based on Socratic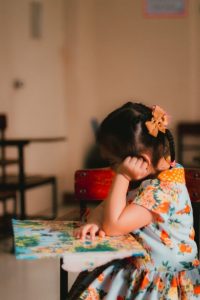 learning from the "great books," though the classical schools associated with the Association of Christian Classical Schools (ACCS), which was the association studied in the survey, add a strong conservative Christian thrust along with family involvement to this approach [see RW, vol. 34, No. 12]. The survey, conducted by sociologists at the University of Notre Dame of alumni aged 24-42, found that alumni of ACCS schools scored significantly higher than the alumni of the other forms of schooling on measures such as church attendance, Bible reading, and beliefs in a literal and infallible Bible. On a scale of -50 to +50, ACCS alumni scored 23 on Christian commitment and 38 on Christian lifestyle, while the other alumni scores never reached beyond 10 (and that was for homeschooled alumni).
(This study can be downloaded here)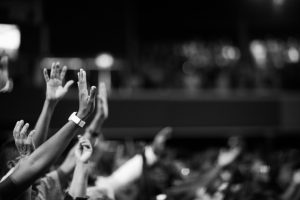 The idea that biology and neurology account for much of religious beliefs and practices has gained currency in some scientific circles but it has not registered with most Americans, particularly religious believers, according to a study by sociologists Elaine Howard Ecklund and Christopher Scheitle. The study, based on the Religious Understanding of Science Survey and published in the journal Religions (10:10), which included 10,241 respondents, found that only 15 percent think that science, particularly "brain wiring," can explain differences in religiosity, with 3.5 percent agreeing strongly with this claim. Evangelicals (about 32 percent) and Jews (36 percent) had the highest percentage disagreeing with the biological argument. Sixty-two percent of the most religious people in the survey said brain wiring does not explain religious beliefs, compared to 44 percent of the least religious respondents.
In a study of young Christians and Muslims in the Netherlands, it was the Christians who tended to be more critical and oppositional to progressive Dutch sexual norms while the Muslims refrained from such a critique, viewing public displays of sexuality as mainly challenging their personal piety.  But the ethnographic study of Dutch Muslim and Christian young people, published in the journal Social Compass (online in February 2020), also showed that evangelical Christians had more in common on how they approached sexual issues with Muslim converts than with those born Muslim. Most of the respondents shared conservative views on such issues as homosexuality, pre-marital sex, and adultery, but the differences became apparent when they discussed the wider Dutch society and its liberal sexual culture.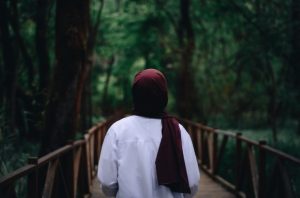 "While the born Muslims pursued a sexual ethics that differed from the widespread norms of liberal sexuality, they seldom explicitly emphasized this difference and rarely criticized wider society," writes Daan Beekers of the University of Edinburgh, and Lieke L. Schrijvers of Utrecht University. They add that "it is remarkable that the young Christians with whom we worked, more than the young Muslims, stove to emphatically distinguish themselves from the 'mainstream' in terms of sexuality. Only Muslim converts spoke in a similar way. The researchers conclude that the need to re-affirm one's moral distinctiveness is not necessary among Muslims because Islam itself is already seen as being in opposition to Dutch society.