Seemingly practical and public health issues such as lockdowns and decisions to ease restrictions on religious institutions during the coronavirus crisis have been enlisted into the protracted culture wars between religious conservatives and progressive and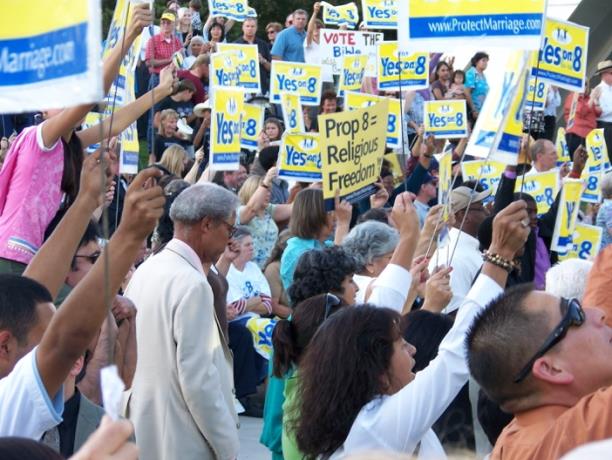 secular critics. The protests to open society back up during state-directed lockups does not have a large religious component. But a segment of conservative Christians pressing to keep their churches open was seen as part of the same phenomenon (and even linked globally to a figure such as Jair Bolsonaro, president of Brazil). This is most clearly seen in a New York Times article by Katherine Stewart (March 27, 2020) where she ties "Christian nationalists," a term recently used to identify the religious right, to science denial as seen when some megachurch pastors' attempted to keep their congregations open while claiming divine protection from the virus.
Stewart makes the connection between these pastors to Donald Trump's evangelical advisors and supporters, such as Jerry Falwell Jr. (who also kept his Liberty University open at the start of the quarantine) as well as to Trump appointees, such as Ben Carson and Alex Azar of the Department of Public Health, who, she writes, mismanaged the response to the spread of the virus. Stewart concludes that these Christian nationalists and politicians share a commitment to privatization and conservative Christian policy that hampers a science-based response to the pandemic.  In the conservative e-newsletter Public Discourse (April 13, 2020), Steven Wedgeworth notes that the title of Stewart's article was originally "The Road to Coronavirus Hell was Paved by Evangelicals," but was quickly changed and broadened to reference the "New Christian Right." But the author argues that such critics continue to use conservative Christians as scapegoats. He adds that the attack by Stewart, which is "one of a burgeoning cottage industry of works on 'Christian nationalism,'" is continuous with previous critiques of the "threat" of theocratic Christian Dominionism of the 1990s and early 2000s, aside from the new focus on Donald Trump and the use of political theory on nationalism. But Stewart didn't explain how the incidents involving these megachurches are related to nationalism, nor did she show how political questions regarding strategies to deal with the societal implications of the pandemic can be answered strictly through science, Wedgeworth concludes.
A CNN analysis (April 14, 2020) notes that the conflicts about giving religious institutions exemptions from stay-at-home orders fall along party lines and is another example of a gridlock existing between Americans on social policy questions. Ronald Brownstein writes that the "restrictions on gathering have unnerved some advocacy groups, who see them as potential harbingers of further constraints on religious freedom as American society grows more secular." Meanwhile, on the blog Religion in Public (April 20, 2020), political scientist Paul Djupe reports on a field survey of evangelicals he and colleagues conducted in late March and found that "On balance, [evangelicals] do not support defiance [regarding lockdowns involving closing churches]" more than non-evangelicals. Yet he adds that defiance is "much higher for evangelicals when the state has no restrictions and when religious gatherings are prohibited by. the state." That "embattled" stance is not evident among non-evangelicals who reject an attitude of defiance to state orders regardless of state restrictions."
(Religion in Public, https://religioninpublic.blog/2020/04/18/evangelical-defiance-against-the-states/)