Pentecostal healing practices in Africa and in the African diaspora are being adapted to different contexts and are becoming more individualized, according to an article in the International Bulletin of Mission Research (online in October, 2020). The study of eight Pentecostal churches and their healing practices was conducted in Kampala, Nairobi, Cape Town, and London in such denominations and networks as Heaven on Earth International Ministries, Revival Church, Pentecostal Universal Church and the Gospel Harvest Church of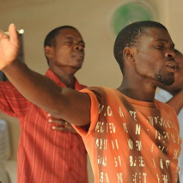 London. Researchers Robert Kuloba Wabyanga, Herietta Nyamnjoh, and Abel Ugba, find that these congregations both reenact centuries-old healing rituals informed by indigenous sources as well as "creatively reinventing" these practices in the face of pluralism, competition, and secularism. They found that these congregation may still use material objects and mediators to enact healing, but they have revamped them to new circumstances. A Pentecostal Church of Uganda congregation uses fire and burning meat to simulate African sacrificial rituals. The congregation in Capetown runs a communion service that draws on Anglican and Catholic elements, such as the use of the Eucharistic prayer, while teaching that Christ's body and blood have healing efficacy.
Churches are moving toward a "word-based impartation of knowledge that empowers individual Christians to heal themselves," which is especially practiced in the London congregations. Such self-healing refers to Christians receiving a supernatural "word of knowledge" about their conditions and engage in prayer. In places where there is hostility to public religious practices, such as the laying on of hands for the healing of the sick, self-healing is new way to express the faith. Wabyanga, Nyamnjoh, and Uba add that "Many have found innovative ways to practice their beliefs and simultaneously to resist and respect the secular laws of the larger society." By enabling people to engage in self-healing, these churches stress that the gift of healing is available to all, providing greater opportunities to lay ministry.
(International Bulletin of Mission Research, https://journals.sagepub.com/home/ibm)