Despite the eradication of ISIS's caliphate across Syria and Iraq in 2017, the group remains active, while 96 other Islamist extremist groups were tracked in 2018 by the annual Global Extremism Monitor (GEM). The authors of this detailed report released by the Tony Blair Institute for Global Change (January 15) also includes developments monitored during the following year, such as the April 2019 attacks in Sri Lanka. The report notes that today's Islamic extremist groups can be traced back to networks and conflicts as far back as 40 years ago. But Islamist extremism is also spreading to new geographies, the report warns. It identifies several areas with a risk of Islamist extremism to grow, listing Bangladesh, Tunisia, Indonesia, Kenya, Mozambique, Kashmir and the Philippines as countries to be watched, where measures should be taken for preventing and countering such developments.
The map of Islamist groups appears as a complex and constantly changing one, with groups and organizations ebbing and flowing in and out of existence or being subsumed into jihadist coalitions, as well as evolving into new entities. While all subscribe to militant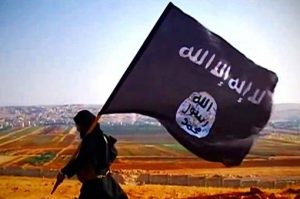 Islamism, groups are often competing, and the report mentioned that ISIS targeted 19 other Islamist extremist groups in nearly one-third of their operations. Besides the use of violence for enforcing totalitarian projects, Islamist extremist groups are keen on exploiting vacuums of governance, thus showing the connection between stability and security, the report emphasizes. In many cases, besides their brutality, Islamist extremist groups have also provided some public services in difficult environments, as shown by al-Qaeda in Yemen or ISWAP (Islamic State's West Africa Province, still usually known as Boko Haram) in northeast Nigeria and around Lake Chad. The report adds that Muslims continued to be the biggest victims of Islamist extremism, with 85 percent of attacks against public targets occurring in Muslim-majority states.
(The full report can be read and downloaded here)