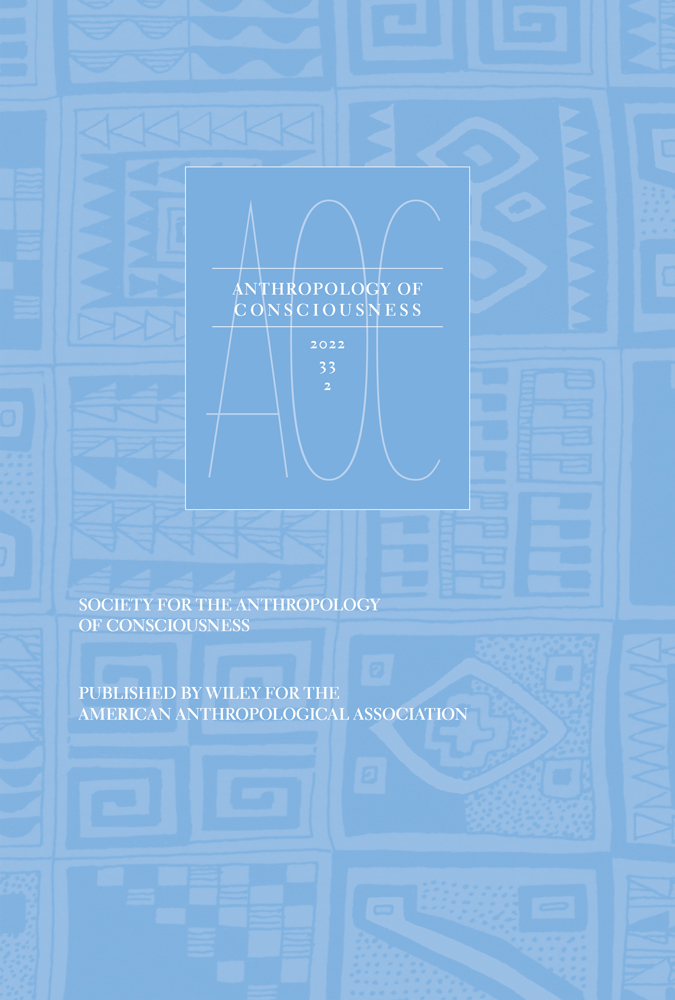 ■  The current issue of the journal Anthropology of Consciousness (33:2) is devoted to the revolution in thinking about "sacred plant"-based psychedelics happening in the West and how it has impacted indigenous communities. The so-called "psychedelic renaissance" involves the increasing use of what are considered sacred plants, such as Ayahuasca, for treating mental disorders. At the same time, the use of sacred plants has been revived in indigenous communities, such as in Latin America, and among Western seekers for mystical purposes. Especially interesting is how the resurgence of psychedelics has created new alliances and associations between indigenous and non-indigenous people, both for commercial and non-commercial reasons. Several contributors focus on the ways in which these substances are being manufactured and marketed by pharmaceutical companies, challenging the sacred and local nature of these plants for indigenous practitioners.
Yet other contributors argue that these plants change individuals, even as consumers are changing the nature and function of these substances. A noteworthy article by Christian Frenopoulo compares modern day "shamans" in Peru and Denmark who see their vocation as selling and administering Ayahuasca. While the Peruvian shamans find greater acceptance of their work, even if they may be stigmatized as indigenous healers, the Danish shamans feel stronger ostracism since the substance is illegal in Denmark. Yet even in secular Denmark, the use and promotion of Ayahuasca is considered a "spiritual practice," with practitioners hoping that they will comprise a new church in society. For more information on this issue, visit: https://anthrosource.onlinelibrary.wiley.com/toc/15563537/2022/33/2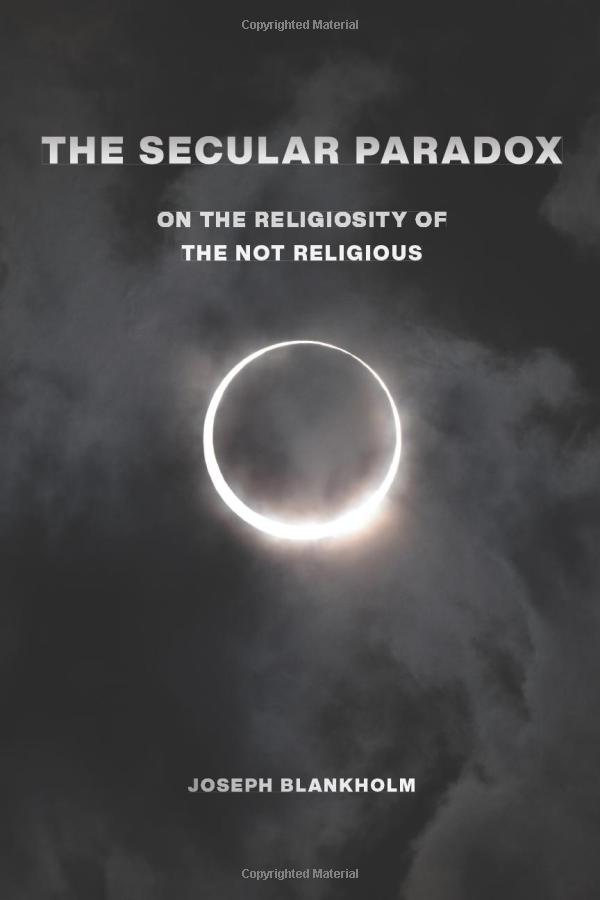 ■  Joseph Blankholm's new book The Secular Paradox (NYU Press, $32) is the latest in a series of works that provide nuance and complexity to studies of the growth of organized "non-religion" in the last decade. Blankholm, a religious studies professor at the University of California at Santa Barbara, studied both old time secularist groups, such as Ethical Culture, and more recent non-belief expressions, such as the Sunday Assembly, specifically looking at how such non-believers negotiate rituals and a secular spirituality in a still-religious America. It is the ambiguity of embracing non-belief while often being part of a group that selectively adapts religion and religion-like practices that concerns Blankholm, as he looks at everything from a secular Day of the Dead celebration, to secular marriage and funeral rituals, to "blasphemy days." He finds uncertainty in these groups and gatherings about where to draw the line between religion and non-religion, as reflected in such practical matters as whether to take up offerings as congregations do or charge dues and whether to be inclusive and welcome those with spiritual-like views and inclinations or insist on a hardline atheism and anti-religion. He also highlights how "conversions" to atheism resemble more religious forms of conversion.
The book opens with an account of how such ambiguity split the New York Sunday Assembly, a new group seeking a secular spirituality, into opposing camps, with a more strictly atheist group claiming that the fledgling movement was catering too much to religious and spiritual sensibilities. (Both groups disbanded a few months afterward.) Blankholm finds that there are certain strategies and adaptations that secularists can use regarding this ambivalence, including avoidance, blasphemy (taking over the power of religion by making light of it), abstraction, and translation (giving seemingly religious functions a secular spin, such as stressing only the psychological benefits of meditation). He sees minorities within secularism (such as women, blacks, Latinos, and ex-Muslims) as those most affected by such paradoxes, providing interesting accounts of how aspects of religion remain important to these secularists, even including their attending religious functions and celebrating religious holidays. Such minorities may value secularism's relationship to identity politics and "anti-racism" more than mainstream white secularists—typified by the New Atheists—who see atheism as limited to disproving the existence of God and battling the influence of religion in society.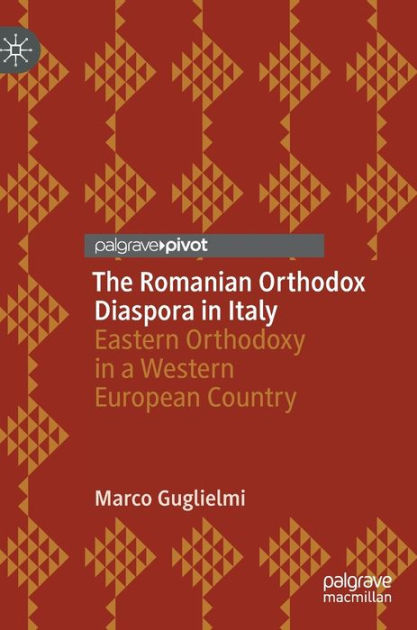 ■  Italy is today the most important destination for Romanian immigrants in Europe, with more than 1.1 million such newcomers. The first Romanian Orthodox parish in Italy was established in 1975, and by 2004 there were already 34 parishes in the country. But the entry of Romania into the European Union marked the beginning of a very strong and rapid growth, with 284 Romanian Orthodox parishes in Italy by 2021, making Romanians by far the largest Orthodox group there. In a new volume in the series on Religion and Global Migrations, Marco Guglielmi (University of Padua) provides an overview of this immigrant church in his new book, The Romanian Orthodox Diaspora in Italy: Eastern Orthodoxy in a Western European Country (Palgrave Macmillan, $49.99). Obviously, like other diasporic communities in various religious traditions, the Romanian parishes in Italy also serve as community centers for Romanians and fulfill cultural purposes, such as transmitting Romanian heritage to younger people. Since 2010, the Romanian church has consciously worked to strengthen its transnational presence, with support from the Romanian state.
A large majority of the places of worship are Catholic churches on loan (permanently or for a few hours a week) to Romanian communities, thus providing "spaces for nuanced hybridization." This may for instance mean having pews in the church, something that is not common in Romania. Guglielmi remarks that minds are divided about pews, but that some priests see them not as a departure from tradition but as a necessary adaptation to the modern world. In places where no Romanian Orthodox worship is available, a few immigrants may even choose to attend Catholic masses, sometimes reciting Orthodox prayers in a low voice.
Due to the precarious situation of many parishes, the priests have to deal with many practical tasks they wouldn't need to fulfill in the more institutionalized settings of parishes in their home country. "The ministry of Romanian Orthodox clerics seems to be largely reshaped by the diasporic condition, because its prime reference is the diocese in the diaspora and the new context rather than the church in the homeland," Guglielmi writes. Currently, a majority of those serving as Romanian clerics in Italy had already been living in Western Europe before being ordained, implying their openness to this environment. Guglielmi reports that "the Romanian Orthodox Church has planned to establish an educational center in Western Europe in order to provide the new clerics in the diaspora with training more targeted on their sociocultural contexts."
The development of social welfare activities for the benefit of the local Romanian population has led Romanian Orthodox clerics in Italy to develop partnerships with Roman Catholic institutions.Experiences gained in the diaspora, including interactions with Roman Catholics, have also led some Romanian priests to reshape aspects of their ministry once they return home—reflected, for instance, in attempts to celebrate shorter liturgies or develop social work activities rooted in the parish. But not all clerics favor influences brought through such diasporic experiences. Some spiritual fathers in Romania warn against such influences, and a minority of emigrants are afraid of being contaminated by Western European societies. The Romanian Orthodox Church in Italy remains primarily a diaspora religion maintaining its identity while also—to a lesser extent— showing some signs of developing a hybrid identity blending aspects of the homeland and of the host country. "Beyond the defensive identity shaped by Holy Tradition, Orthodox communities constantly refashion themselves with respect to material situations and social contexts," writes Guglielmi. While arguing that "Orthodox diasporas seem today to have little voice compared to that of the mother churches in the homeland," he nevertheless concludes that their long-term, silent impact should not be underestimated.