That Hillsong will be gone in a few years cannot be ruled out, says Sébastien Fath, a French historian and leading scholar on evangelicalism, in a long interview with Youna Rivallain published in the French Catholic weekly La Vie (April 27). The fate of the global megachurch based in Australia after recent leadership and sexual scandals [see March RW] is also of interest to French Catholics, since Hillsong and its music have inspired believers looking for a renewal of parish life in France. Fath points to multiple crises impacting megachurches in recent years: Jack Schaap and his First Baptist Church in Hammond, Indiana, in 2012; Jack Driscoll and Mars Hill in Seattle in 2014; Tullian Tchividjian (the grandson of Billy Graham) and his Presbyterian megachurch in Coral Ridge, Florida, in 2015; Bill Hybels' withdrawal from the Willow Creek megachurch in 2018; and the firing of the pastor of the Harvest Bible Chapel, James MacDonald, in Illinois in 2019. Fath remarks that while megachurches look powerful, they in fact have clay feet, since they are recent and closely connected to their founders' charisma. A major weakness is their lack of supervision, since they often tend to follow their own ways even if they belong to a denomination. In fact, as megachurches grow, they tend to get rid of denominational links.
There are also scandals in smaller churches, but the sheer size of megachurches means that the impact is much larger. However, some megachurches have implemented systems of checks and balances, which allowed Willow Creek to overcome its 2018 crisis. Another concern mentioned by Fath is the priority these churches give to corporate growth, since they tend to be managed as brands and to promote a specific image. There is a strong investment in communication, brand loyalty, and targeted advertising, which often leaves little time for the deepening of faith and creates stress for ministers, who often find themselves close to burnout, opening the door to deviant behavior in their personal lives. This does not mean that megachurches are on the decline. There were 1,250 megachurches in the U.S. in 2005, and 500 more 15 years later. Megachurches are well designed for answering the expectations of a consumerist society. For the past 10 years, the emphasis has been less on "gigachurches" (where weekly attendance exceeds 10,000) and more on multisite churches. In those cases, there are two options—either to have the preaching of the leading pastor broadcast across all sites, or to have one pastor per site, in which case a megachurch becomes the seed of a new denomination.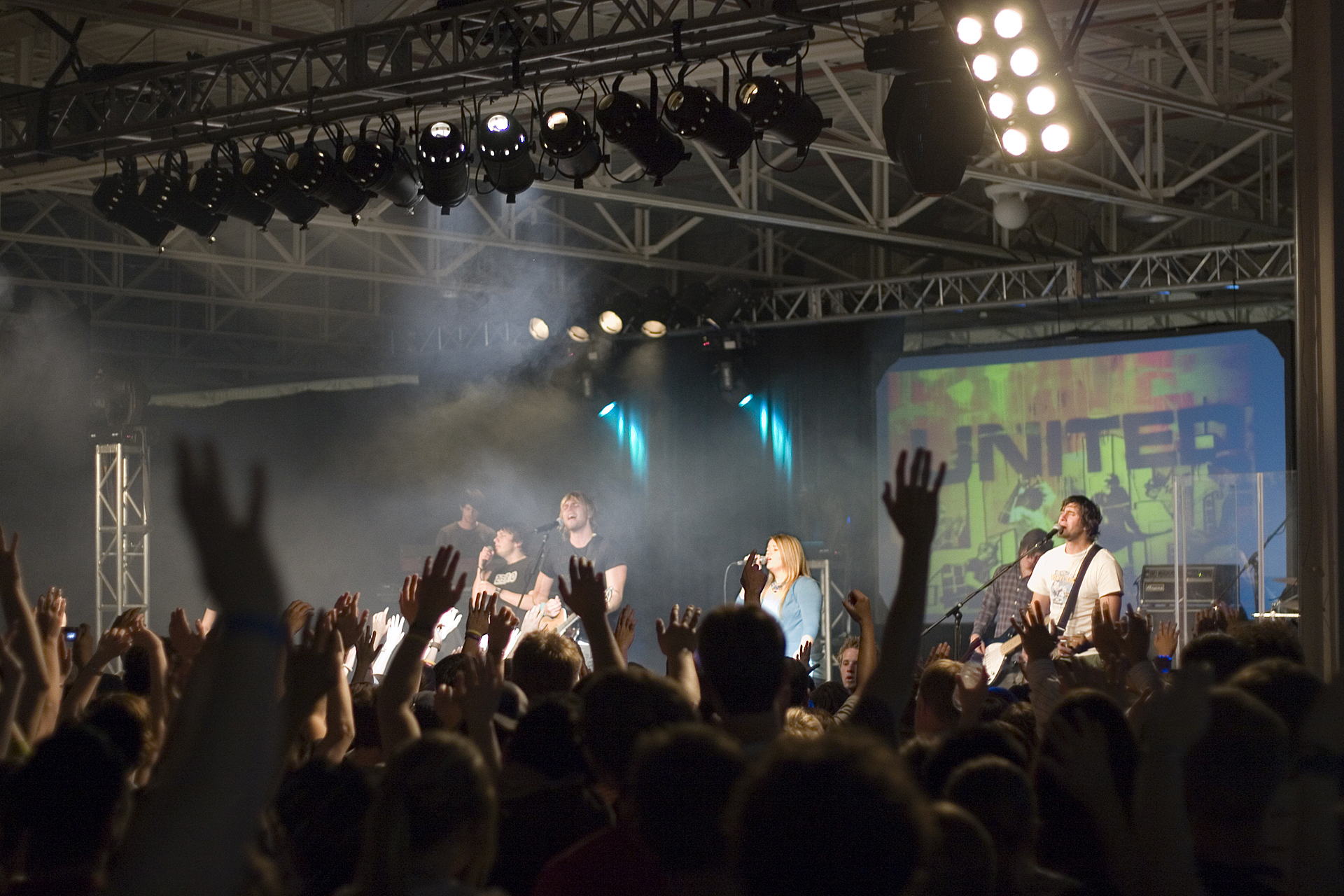 Hillsong United band in 2009 (author: Camille King | Flickr).