Black Christians are among the new wave of homeschoolers that have been swept into the movement by the pandemic, but along with their interest in a Christian alternative to secular education, Christianity Today magazine (April) reports that a concern for African American heritage has been among participants' motivations. Homeschooling rates have grown fastest among African Americans during the pandemic, up more than fivefold from 3 percent to 16 percent. But even without taking Covid into account, there has been a simmering interest in homeschooling among blacks, writes Liuan Huska. She cites a recent study of black Christian homeschoolers by Cheryl Fields-Smith of the University of Georgia, finding some differences between them and their white counterparts. Fields-Smith found that fewer black parents expressed the idea that God told them to homeschool or felt a Christian obligation to do so. Rather, they were more often reluctant to leave the public schools, which have been the site of integration and civil rights, and looked for Christian inspiration only after they had made the decision to do so. The African American homeschoolers wanted to instill a Christian worldview into education but also criticized the existing homeschooling curricula as too politically conservative and white-oriented, ignoring black contributions to learning. Such homeschooling parents thus find themselves having to challenge, create, and adapt existing material to their needs.
Huska writes that there have been several initiatives to adapt the evangelical expression of homeschooling to more diverse students and teachers, including more secular parents, especially since the pandemic. Delina Pryce McPhaull, an Afro-Latina homeschooling mother in Dallas, has created her own prayer supplement and curriculum on history and has drawn 13,000 members to her Facebook page, including white parents who want to diversify their lessons. Some of the black homeschooling efforts have dovetailed with the trend of classical Christian schooling. For instance, the Nyansa Classical Community features black and brown images of classical figures and draws on the black intellectual tradition. While the Home School Legal Defense Association has attempted to diversify its ranks from its largely conservative base to include more minorities, Huska writes that white homeschooling communities' concerns about critical race theory and conservative political orientation have discouraged black homeschoolers from participating. A roadblock preventing more black Christians from joining the ranks of homeschoolers is that few in the movement or the curricula look like them. Black homeschoolers also tend to have higher incomes and educations than other blacks. But Huska concludes that the new efforts to reach out to fellow blacks are broadening the movement, both in the black and Christian communities.
(Christianity Today, https://www.christianitytoday.com/ct/2022/april/black-christian-homeschoolers-redefining-movement-mason.html)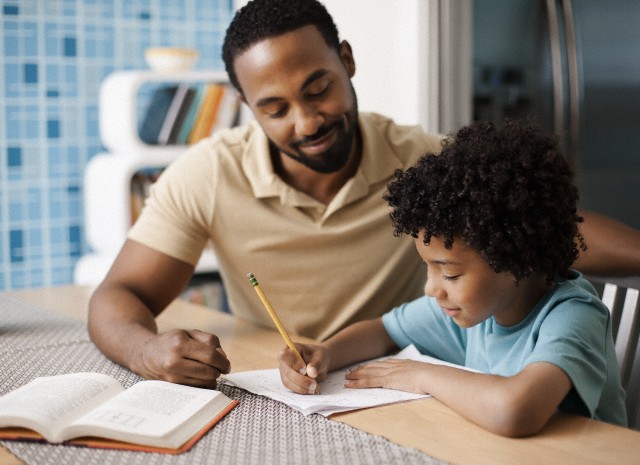 Source: Afrometrics, 2015.