A new study, Going, Going, Gone: The Dynamics of Disaffiliation in Young Catholics, looks at a sample of former Catholics, aged 15 to 25, to shed light on the movement of young people exiting the church in recent years. The National Catholic Reporter (January 22) notes findings from the survey, which was conducted by St. Mary's Press in collaboration with the Center for Applied Research in the Apostolate at Georgetown University, including the following: approximately 12.8 percent of young adults in the U.S. between ages 18 and 25 are former Catholics, with 6.8 percent of U.S. teenagers between 15 and 17 falling into that category. Seventy-four percent said they stopped identifying as Catholic between ages 10 and 20, with a median age of 13. About one-third (35 percent) are "done" with religious affiliation but still believe in something bigger, perhaps even God, while another 14 percent view religious affiliation and faith as "nonsensical." Nearly half (46 percent) are looking for another faith expression or practice that better aligns with their sense of spirituality.
(National Catholic Reporter, https://www.ncronline.org/)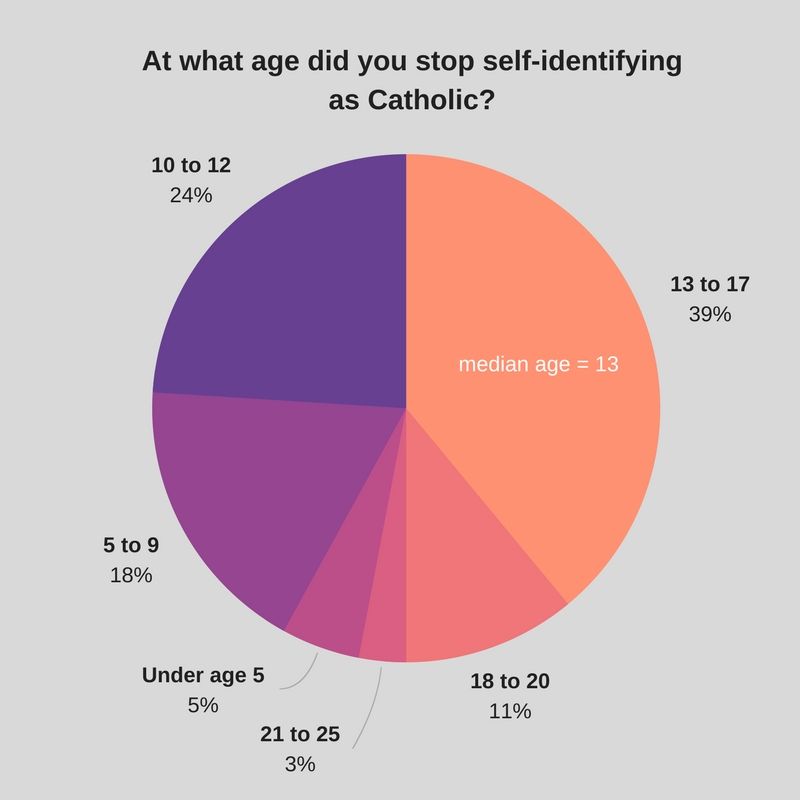 American Catholic women represent a potential new wave of Democratic voters and espouse a number of liberal positions while retaining a Catholic identity, according to one of the most extensive surveys of Catholic women conducted by the research group CARA. America magazine (January 22) reports that the survey of 1,508 women self-identifying as Catholic finds 59 percent leaning Democratic in political sympathy (although political intentions do not always translate into votes). About one-quarter of women in the U.S. attend Mass once a week or more often; 23 percent attend less than weekly but at least once a month. Twenty-seven percent attend a few times a year and 26 percent attend rarely or never.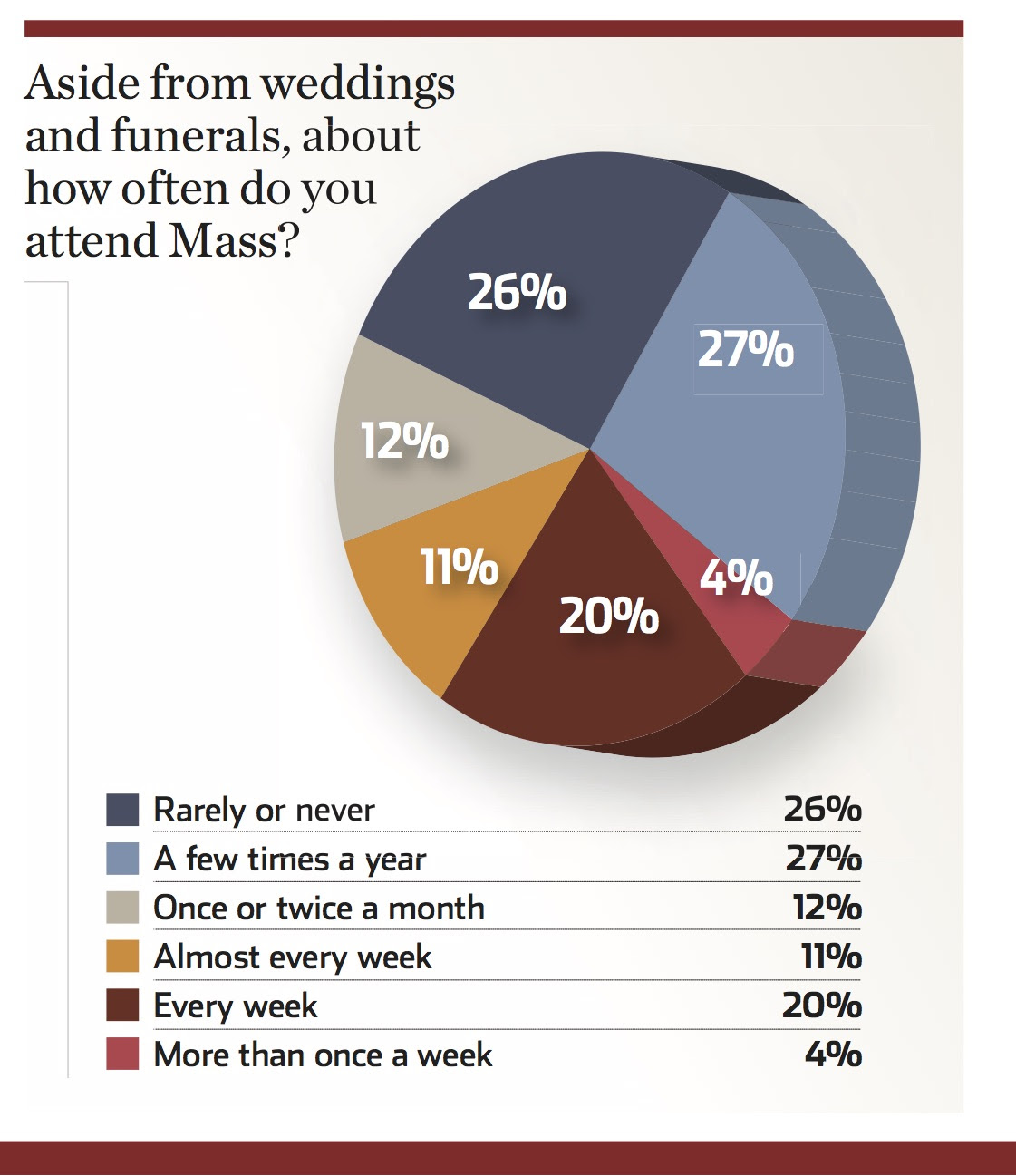 A new survey on the growth of doubt among Mormons suggests that younger and more politically liberal members are more likely to have doubts and leave the church than older and more conservative members. There has been a good deal of press coverage on apostasy and doubt among Mormons in recent years, especially with the growth of ex-Mormon support groups and other sources critical of the LDS church on the Internet. The current issue of the independent Mormon journal Dialogue (Fall) reports on findings from the Next Mormons Survey, an Internet poll of 1,156 self-identified Mormons and 540 former Mormons, which is said to be representative through the use of a panel matching technique that corrects for sample biases.
The survey finds that younger people are more likely to leave when they start doubting church teachings, whereas older ones are more likely to remain with the church. Liberals are also more likely to leave when they become doubters, while conservatives are more likely to remain. Doubters make up about one in five Mormons and one in ten active Mormons. Church attendance and involvement in social networks with other Mormons serve to minimize doubt. The top three reasons for leaving the church were: no longer being able to "reconcile my personal values and priorities with those of the Church," no longer believing there was "one true church," and feeling "judged or misjudged." Authors Benjamin Knoll and Jana Reiss conclude that "broadening the tent" in the range of views allowed in the church might allow more room for doubters to remain there and identify as Mormons.
(Dialogue, https://www.dialoguejournal.com/)